Best Plagiarism Checker Apps: You have come to the right place if you are browsing for the best plagiarism detection apps that can be used and installed on both Android and iOS devices.
In this article, we have listed the important features of the five popular iOS and Android plagiarism applications to detect duplicate content in your files.
Undoubtedly, there are hundreds of plagiarism software and applications on the Web that are completely free of charge. However, due to their reliability and other key aspects, we have listed these five below.
While searching for the best-suited plagiarism app for your smartphone, you must consider these features first.
Features That a Plagiarism App Must Have
Here we've mentioned some of the essential features in the Plagiarism checker applications.
File Import Feature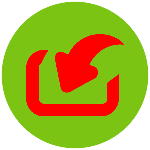 No one wants to waste his time in copying and pasting sentences one by one while using a plagiarism checker application on his smartphone to evaluate repeated text in his file.
Therefore, an excellent plagiarism checker app should be able to import various file formats. Moreover, a plagiarism checker that can scan your file without uploading a file is also an option.
---
Generate a Detailed Report
It is another important feature that the best plagiarism app must have. A detailed report of plagiarism in the contents helps users to eliminate it and make your content free of plagiarism.
Most of the Plagiarism apps on the play store provide you only a basic plagiarism result in a percentage that is not beneficial to the customer.
An app must give the percentage score and finds all the sources of similar content. When a plagiarism app underlines or highlights every plagiarized sentence, it would be easier for users to remove/eliminate the plagiarized content.
---
Required Large Database
An extensive database is required for running a decent plagiarism checker software. This feature enables the app to match and scan your content through millions of websites and pages online. This increases the consistency of the accurate findings and decreases the probability that comparisons will be missed.
---
Free To Download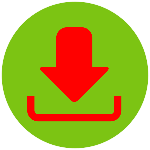 There are plenty of resources available on various websites to search for plagiarism but a tool that can be downloaded for free and used on smartphones is the best one.
Before downloading a plagiarism app, you must go to one that is available for free download and can be opened on any smartphone device.
---
Grammar and Spell Checking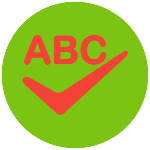 A well-developed plagiarism app may also be able to detect grammar and spells in text. This improves the results' legitimacy. Through this feature, a lot of time and effort can be saved rather than manually checking the content.
Try – Best Chatroulette Apps
5 Best Plagiarism Checker Apps for Android and iOS 2021
We have chosen the most reliable and accurate plagiarism apps for you that you can use both on iOS and Android devices.
PrepostSeo
This app concentrates on testing the accuracy of the content in no time. commonly used for various academic and SEO purposes by bloggers, students, and journalists.
You can download this amazing app from the play store for free of cost. Next, install it and add your email address and password for quick login.
Copy-paste or upload your text file to the input box. You can also take an image of text and simply run it over this plagiarism app.
It allows you to upload files in various formats straight from your cell phone.
To scan your text for Plagiarism, tap on 'Check plagiarism'
Just after tapping the button, the software searches the entire text file extensively to find the plagiarized text, matching it with almost every online resource available in its database.
It rapidly displays the copied and paraphrased text after matching it with all online databases.
It's easily accessible and allows the user to copy and paste or upload text files straight into the application interface.
Its connectivity makes it possible to use this app in emails, notes, and other professional texts.
The software automatically creates comprehensive reports that provide matching references, word counts, and the percentage of the entered text.
It also enables the user to directly upload files from local storage since it supports all standard formats such as photos, Docx, PDF, TXT, etc.
This app is free and no subscription is available but requires content to be reviewed in the 1000 words for free.
You can select one of Prepostseo premium plans with extra features and increase your word limit.
It is 100 percent protected and also detects paraphrased text in your files
---
GradeProof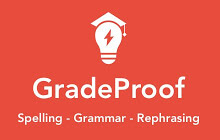 This is another free and very common application that you can access on your IOS and android devices.
This plagiarism app is of great help for your studies and writings on your mobile device to prevent plagiarism and grammar errors in your content.
The primary objective of every blogger, content writer, or student is to excel their contents from their rivals. For them, this is the right choice.
The nice thing about this plagiarism app is that it doesn't just look for errors and plagiarism, it also allows you to edit your content and make it better.
This is an accepted fact that this is all one plagiarism app for every writer.
---
CopyLeaks
You can also give it a try as it is also free to download on your iPhone or Android.
The app lets you scan your textual content for plagiarism. This is one of the best web revision software for students for checking plagiarism in research papers and thesis.
The software is incredibly simple to use and easy to handle that a school-going student can use it like a pro without any experience.
This app is built on the cloud so that you can use the application only when an internet connection is available.
It scans your content and checks plagiarism by comparing it with every possible online magazine, journals, articles, and even website content on the internet.
---
Skandy
IOS and Android users must also test Skandy, the best app on the Play Store for checking plagiarism.
You can check plagiarism in your files for free of cost and users can also register for unlimited access.
Besides, the paid edition begins with 10 credits, based on how much you are using, so you must not break into one coin.
Just like the Prepostseo, you can take photographs of your writings from your phone, upload them to the app and run a search test or upload a text.
Skandy supports almost all text and picture formats, making it more flexible and secure than any other app.
It is also suitable for SEO content checking and is equally beneficial to bloggers and Webmasters.
---
Plagly

Plagly is a high-quality and professional plagiarism checker tool. It is a favorite app of many journalists, bloggers, and students because of its quality and accuracy.
It verifies the text in considerably high depth by comparing sentences and reports for plagiarism.
It helps a user to verify content consistency with limited inquiries and 2000 words per request
It also helps a user to explicitly upload images to the user interface to monitor plagiarism in the text of the photograph.
It provides a report showing the percentage of significance and uniqueness in your text.
Try- Best Background Eraser Apps
Wrapping up
Writers and university students need to check plagiarism and proofread text regularly. Therefore, they need some handy tools on their smartphones so that they can easily test the originality of the written content any time they want.
The above-mentioned apps can go best on both android and iPhones. The primary goal of these applications is to rapidly identify any kind of plagiarized text to avoid significant repercussions for its users.
These Best Plagiarism Checker Apps can assist you to avoid copyright infringements and achieve the best results possible.